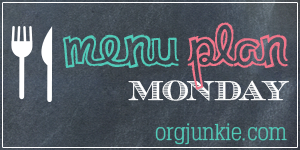 September 5th – September 20th
Grocery Weekend once again. I was hoping to make it 3 weeks before I shopped, but that didn't work out. To align with health goals for the year, you can see I added a few more Gluten Free Recipes. I really wasn't enjoying the Emeals Menus,especially the Gluten Free. I was excited about the meals. I have received Emeals for years! My subscription there ends in November so I decided to try a new menu service! I became a member at Fresh 20, link at the end of menu. I like this is all fresh ingredients, which is what I want to be feeding my family. I was excited about the new menu options! I have learned that a gluten free diet does not fuel my young soccer player, so I add some items to the meal for him such as dinner rolls, extra servings of the protein. So I will be doubling the recipes, which works well for me taking my lunch to work.
I have been following a new diet, it is the 21-day Tummy Diet. The research suggests some foods can cause a lot of trouble with your digestion and some foods are soothing to your digestion. I am know to have a lot of digestion trouble. I am on the last day of Phase 1. Phase two starts tomorrow, this will be Days 5-15 of the diet. I can now add oat bran and quinoa to my diet, which has mostly been lean protein, good tummy vegetables and fruits. As you can see from the menu below there are days when I am not eating what the family is. But most of the gluten free recipes I can eat!
Saturday, 19th – (Lakeshore Players) Chicken with Stuffing and Corn
Sunday, 20th-( AWAY Game 3:30) Beef Roast, Roasted Carrots and Potatoes, Dinner Rolls (Amy bringing Salad and dessert)
Monday, 21st- (Practice 6:00) – BLT Cobb Salad (triple recipe for our family)
Tuesday, 22nd –(Practice 7:45) – Steve's Birthday Choice: Corn & Ham Chowder/Baguette / Salad ( Biggest Book of Soup and Stews pg 30)
Wednesday, 23rd(FPU) CHILI made with ground pork, (Fresh 20 GF September 18, 2015 )
Thursday, 24th (Practice 5:45) – SALISBURY TURKEY ,POTATOES & BROCCOLI (Fresh 20 GF September 18, 2015 ) Add Rolls
Friday, 25th – Chicken Alfredo Pizza
Saturday, 26th – Country Meatloaf,– Loaded Twice Baked – Pot Casserole – Carrots – Taste Sept/Oct – 15 –p39
Sunday, 27th (AWAY Game 2:00) – Baked Teriyaki Chicken,
Monday, 28th – (Practice 6:00) – (Pancakes, Eggs & Oven Bacon)
Tuesday, 29th- (Practice 5:45) – GRILLED PORK TENDERLOIN Smashed Spinach Potatoes Green Bean Feta Salad (Fresh 20 GF September 4, 2015 )
Wednesday 30th – (FPU) Taco Salad (Crockpot) (end of Phase 2)
Thursday, October 1st(Practice 5:45) – Beef STEAK – Mushroom Potato Hash (Fresh 20 GF September 18, 2015 ) Add Vegetable
Friday, October 2nd – Gourmet Italian Club Sandwich & Caesar Salad (Emeals A – 551)
Saturday, October 3rd -CRAB STUFFED PORTOBELLO MUSHROOMS with Brown Rice (Fresh 20 GF September 11, 2015 ) Add Vegetable
Sunday, October 4th – HONEY DIJON CHICKEN Butternut "Risotto" & Snap Peas (Fresh 20 GF September 11, 2015 )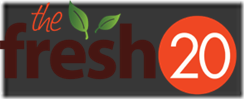 The Fresh 20 is a 5 day meal plan. They offer the following menus: Gluten Free, Dairy Free,
Classic, Vegetarian, For One, Kosher and Lunch
For more Menu Planning inspiration stop by and visit Laura at Organizing Junkie and participate in Menu Plan Monday. Need help getting started menu planning – Emeals is a great solution. Many meal plans to choose from at a very affordable price. In an attempt to eat healthier, I signed up for Fresh 20. Another great website for menu ideas is "Mommy's Kitchen".
Wishing you all a wonderful week!!!
Happy Cooking!!