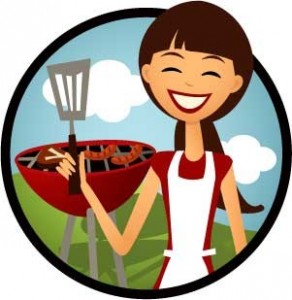 We love the taste of grilled BBQ chicken, but with bone in chicken it is always a bit more difficult to ensure it is cooked all the way through without over cooking the outside.
Hubby is the official grill master in our home.  He is very good at grilling the chicken to perfection. We love to make our own BBQ sauce, which has become a family favorite!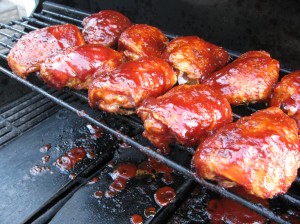 Grilled BBQ Chicken
Ingredients
4 Lb chicken parts (we used thighs)
BBQ sauce recipe
Instructions
Put a rub like Emril's Essence on the chicken before baking. Place chicken in container and pour BBQ sauce over your chicken, reserving some of the BBQ sauce for basting. Turn chicken over to coat well. Let marinade at least 30 minutes.
Bake chicken in 375 degree oven for 30 minutes. I struggle with getting chicken fully cooked on the grill so we bake it a bit first.
Preheat outdoor grill for medium-low heat. Spray rack lightly with oil spray to prevent sticking. Place chicken on grill rack and grill about 5 minutes, basting with remaining BBQ sauce as you desire. Turn chicken over and cook on other side about 5 minutes more or until juices run clear.
Happy Grilling!