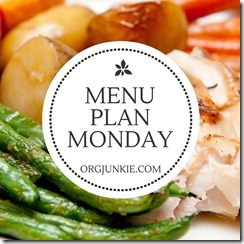 Wow..what a beautiful week. Life has been a bit crazy, so I am carrying over many meals from last week. Since this week looks like it will be equally crazy – I am going to just list the meals I have the ingredients in the house to make. Hopefully, we can stretch the $88.00 of groceries I just bought for two weeks! Time for a freezer/Pantry challenge.
Soup and Grilled Cheese Sandwiches
Quesadillas and Salas
Pesto, Mozzarella and Tomato Stuffed Chicken Breasts, Acorn Squash
French Bread Pizza
Chicken Cutlet Zucchini Roll Ups – Grilled Veggie Platter
Vegetable Beef and Barley Soup (slow cooker)
Balsamic Grilled Chicken and Zucchini
Slow Cooker Creamy Chicken Noodle Soup
Chicken Caesar Salad (Tree House)
Mom's Mac and Cheese – Sausage
Seafood Salad
Sheet Pan Fajitas
Country Meatloaf, Butternut Squash and Mashed Potatoes
Herbed Chicken Thighs – Cheesy Garlic Zucchini Rice 1/2 of recipe – Baked Parmesan Zucchini
Double Chocolate Zucchini Muffins
Zucchini Banana Muffins
Honey Maple Zucchini Muffins
Slow Cooked Chicken and Wild Rice
For more Menu Planning inspiration stop by and visit Laura at Organizing Junkie and participate in Menu Plan Monday.
Wishing you a wonderful week!!