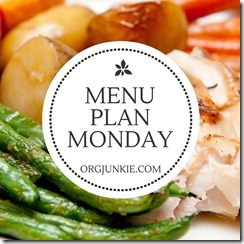 10/8/17 – 10/22/17
Sunday, 8th – Pesto, Mozzarella and Tomato Stuffed Chicken Breasts, Savory Zucchini Cheddar Quick Bread , Acorn Squash
Monday, 9th – Taco Salad
Tuesday, 10th – Paul's Chicken Soup
Wednesday, 11th- (FPU) – Chicken Salad – Pasta Salad
Thursday, 12th – Enchiladas – Spanish Rice
EASY BEEF ENCHILADAS (What's For Dinner Site)
Ingredients
2 cups cooked, ground beef
2 10 oz cans Enchilada Sauce
1 1/2 cups shredded cheese (I use Kraft 2% milk cheddar)
1 12 ct. pkg. flour tortillas
Directions
1. Heat oven to 375 degrees F. Heat chicken, 3/4 cup enchilada sauce, and 1 cup cheese in skillet until warmed through and cheese is melted.
2. Spoon enchilada filling onto tortillas; roll up and place seam-side down in lightly greased 13x9x2 baking dish.
3. Pour remaining enchilada sauce over top; sprinkle with remaining 1/2 cup cheese. Bake at 375 for 15-20 minutes.
Friday, 13th – French Bread Pizza
Saturday, 14th – Chicken Cutlet Zucchini Roll Ups – Grilled Veggie Platter
Sunday, 15th – Vegetable Beef and Barley Soup (slow cooker)
Monday, 16th – Balsamic Grilled Chicken and Zucchini
Tuesday, 17th – Slow Cooker Creamy Chicken Noodle Soup
Wednesday, 18th -Chicken Caesar Salad (Tree House)
Thursday, 19th – Mom's Mac and Cheese – Sausage
1-1/2 cups uncooked elbow macaroni
5 tablespoons butter or margarine, divided
3 tablespoons all-purpose flour
1-1/2 cups milk
1 cup (4 ounces) shredded cheddar cheese
2 ounces process American cheese, cubed
½ teaspoon salt
¼ teaspoon pepper
2 tablespoons dry bread crumbs
Cook macaroni according to package directions; drain. Place in greased
1-1/2 qt. baking dish; set aside. In a saucepan, melt 4 tablespoons of
butter over medium heat. Stir in flour until smooth. Gradually add
milk; bring to a boil. Cook and stir for 2 minutes; reduce heat. Stir
in cheese, salt and pepper until cheese is melted. Pour over macaroni;
mix well. Melt the remaining butter; add the breadcrumbs. Sprinkle
over casserole. Bake, uncovered, at 375 degrees for 30 minutes.
Yield : 6 Servings
Friday, 20th – Sheet Pan Fajitas

A easy and family friendly one pan dinner! Top a salad, fill a tortilla or wrap it up in a lettuce or bread wrap!
Prep Time 10 minutes
Cook Time 25 minute
Total Time 35 minutes
Servings 6
Kathi @ Laughing Spatula

Ingredients
1 pound chicken breasts – sliced thinly
1 red pepper – sliced
1 green pepper – sliced
1 yellow pepper – sliced
1 in onion – halved and cut slices
1/4 cup olive oil
2 teaspoons chili powder
1 teaspoon cumin
1/2 teaspoon garlic powder
Pinch of chili flakes
1 teaspoon salt
1/2 teaspoon ground pepper
Preheat oven to 400

In small bowl combine oil, chili powder, cumin, chili flakes, garlic, salt and pepper.

Toss chicken, veggies and oil mixture together on a large sheet pan with one inch edge.

Spread out evenly.

Bake for 25-30 minutes until chicken is cooked and the veggies are soft with a crispy edge.

Serve with tortillas, sour cream, avocado and all your favorite fajita fixins!
Saturday, 21st – Country Meatloaf, Butternut Squash and Mashed Potatoes
Sunday, 22nd – Herbed Chicken Thighs – Cheesy Garlic Zucchini Rice 1/2 of recipe – Baked Parmesan Zucchini
Slow Cooked Chicken and Wild Rice
Zucchini Hashbrowns
Baked Parmesan and Dijon Crusted Chicken
French Bread Pizza
Chicken Enchilada Pasta (Skillet Meal) Family Favorite!
Double Chocolate Zucchini Muffins
Zucchini Banana Muffins
Honey Maple Zucchini Muffins
Zucchini Grilled Cheese
Fresh Raspberry Pie
For more Menu Planning inspiration stop by and visit Laura at Organizing Junkie and participate in Menu Plan Monday.
Wishing you a wonderful week!!