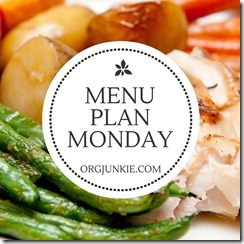 4/30/17 – 5/7/17
Sunday, April 30th – Chicken Stir Fry
Monday, May 1st – Baked Chicken Breasts – Broccoli and Rice
Tuesday, 2nd – (Working Late) Mom's Mac and Cheese – Sausage
1-1/2 cups uncooked elbow macaroni
5 tablespoons butter or margarine, divided
3 tablespoons all-purpose flour
1-1/2 cups milk
1 cup (4 ounces) shredded cheddar cheese
2 ounces process American cheese, cubed
½ teaspoon salt
¼ teaspoon pepper
2 tablespoons dry bread crumbs
Cook macaroni according to package directions; drain. Place in greased
1-1/2 qt. baking dish; set aside. In a saucepan, melt 4 tablespoons of
butter over medium heat. Stir in flour until smooth. Gradually add
milk; bring to a boil. Cook and stir for 2 minutes; reduce heat. Stir
in cheese, salt and pepper until cheese is melted. Pour over macaroni;
mix well. Melt the remaining butter; add the breadcrumbs. Sprinkle
over casserole. Bake, uncovered, at 375 degrees for 30 minutes.
Yield : 6 Servings
Wednesday, 3rd – Sloppy Joes and Coleslaw
Thursday, 4th – Tortilla Soup
Friday, 5th – French Dip Sliders
Saturday, 6th – Ham and Cheese Frittata and Fruit
Sunday, 7th – (United Game) Vegetable Beef and Rice Soup
Next Week: BARBECUED MUSHROOM-TURKEY BURGERS with Waffle Fries
Prep: 25 mins +chilling Grill: 20 min
3/4 cup chopped sweet onion
2 teaspoon butter
1 cup sliced fresh mushrooms
1 medium carrot, grated
1/4 cup dry red wine of chicken broth
1/2 teaspoon salt
1/4 teaspoon pepper
1 pound lean ground turkey
1/2 cup barbecue sauce, divided
4 hamburger buns, split
4 Bibb Lettuce leaves
4 slices Tomato
In a large skillet, saute onion in butter for 3 minutes. Add mushrooms and carrot; cook and stir for 3 minutes. Add the wine or broth; salt and pepper; simmer for 2-3 minutes or until liquid has evaporated. Transfer to a larger bowl; cool slightly. Crumble turkey over mixture and mix well. Shape into four patties. Cover and refrigerate for at least 2 hour.
Coat grill rack with nonstick cooking spray before starting the grill. Grill patties, uncovered, over medium heat 8-10 minutes on each side or until juices run clear, brushing occasionally with 1.4 cup barbecue sauce. Serve on buns with lettuce, tomato and remaining barbecue sauce.
Cabbage and Sausage –
Chicken Thighs – Potatoes and Carrots Sheet Pan Meal
BBQ Chicken Thighs and Potato Salad
Sweet Potato – Chicken Broccoli – Baked Dish
For more Menu Planning inspiration stop by and visit Laura at Organizing Junkie and participate in Menu Plan Monday.
Need help getting started menu planning – Emeals is also great solution. Many meal plans to chose from at a very affordable price.
Wishing you a wonderful week!!