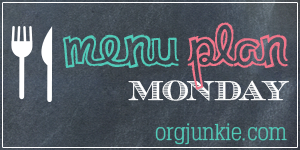 January 4th – 17th , 2016
Happy New Year! I wish you all the very best for 2016. I am excited for the new year and to get back to our normal routine in our household and some much healthier eating!! We had a wonderful Holiday Season with many wonderful foodie experiences. We are a family that loves to enjoy good food together with our friends and families over the holiday season! The means parties and lot of food.
My goal for January is to limit our gluten and sugar intake. Man, did we ever eat sugar over the holidays! I also hope to increase our veggie intake a bit more. We have one child at home yet, and he is very good about eating various vegetables. It is all about planning and having those healthy meals ready. A bit of a struggle at times for me as I work full-time and feel a bit stretched at times. I also have to make sure I have more carbs available for my young athlete! His needs as he trains year round are a bit different than mine.
Saturday, 2nd- Creamy Chicken Wild Rice Soup (use left over rice from previous night)
Sunday, 3rd – Corn and Crab Chowder (Biggest Book of Soup and Stews pg 30) and Salad– (Leftover Crab from New Years)
Monday, 4th – (Soccer Practice)- Roast Chicken, Butternut Squash and Brussels Sprouts- #1 (Fresh Dec. 18, 2015)
Tuesday, 5th – (North Campus Parent Registration) – Chicken and Bacon Caesar Wraps – Chips – Grapes
Wednesday, 6th – Honey Chicken and Cauliflower, Mushroom Potatoes – #2(Fresh Dec. 18, 2015)
Thursday, 7th –(Soccer) – Lazy Chicken Butternut Squash Lasagna – #4 (Fresh Dec. 18, 2015)
Friday, 8th – Hamburgers and Oven Fries
Saturday, 9th – Mexican Casserole (Fresh 20 –11/13/15)
Sunday, 10th – POT ROAST, persimmon & endive salad – #5 (Fresh Dec. 18, 2015)
Monday, 11th- (Soccer) – Slow Cooked French Onion Soup (8 Hours) – (Eating Well – Jan/Feb 2016 – pg 48)
Tuesday, 12th (Plan Development) – Asian Stir Fry (didn't like the sauce)
Wednesday, 13th – Chicken, Rutabaga Fries, Broccoli (Fresh December 25th, 2015)
Thursday, 14th – (Soccer) – Simple Brown Sugar & Mustard Pork Tenderloin – pg 66, Baked Potato and Brown Butter Pea Amandine ((Eating Well – Jan/Feb 2016 – pg 45)
Friday, 15th – OFF DENTAL APPT – Nacho Bar – Chile Con Queso
Saturday, 16th – Tomato Soup with Grilled Cheese Croutons
Sunday, 17th – No Peek Beef Tips over Mashed Potatoes (oven 2-1/2 to 3 hours) and carrots
The Fresh 20 is a 5 day meal plan. They offer the following menus: Gluten Free, Dairy Free, Classic, Vegetarian, For One, Kosher and Lunch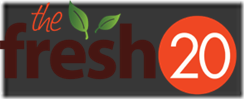 For more Menu Planning inspiration stop by and visit Laura at Organizing Junkie and participate in Menu Plan Monday.
Need help getting started menu planning – Emeals is also great solution. Many meal plans to chose from at a very affordable price.
Happy New Year! Wishing you a year full of love, peace, joy and gratitude.