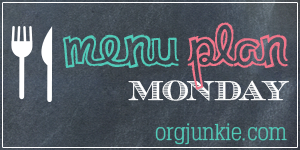 Dec 29th – January 3rd, 2016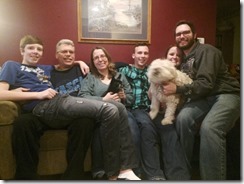 Merry Christmas from White Bear Lake!
Always fun when you include pets in candid pictures
I hope you had a wonderful holiday season! I love the time between Christmas and the New Year. It is such a great time to relax and get some planning done for the upcoming year. My planning includes our last two Meals/Family Get-Together. I will be so ready to eat nothing but vegetables after this. I think I had enough cheese, cream cheese and seafood for a bit. Don't get me wrong, I love all the traditional foods we eat, but my pants are getting too tight!
Here is our short menu for the rest of the week to get us back to our normal shopping day of Saturday. Routines should be back to normal after this menu, which will be nice.
Tuesday, Dec 29th – Pork Chops, Rosemary Rice, Carrots
Wednesday, Dec 30th – Taco Soup
Thursday, Dec 31st – New Years Eve: Baked Ravioli, Popcorn Shrimp, Shrimp Scampi Dip, Cheese Ball/Crackers and Chopped Italian Salad (I just need some veggies!!!!)
Friday, January 1st – New Years Day: Crab Legs & Lobster, Wild Rice and Mixed Veggie
Saturday, 2nd Creamy Chicken Wild Rice Soup (use left over rice from previous night)
Sunday, 2rd Italian Stuffed Cabbage Rolls or LEFTOVERS depending
The Fresh 20 is a 5 day meal plan. They offer the following menus: Gluten Free, Dairy Free, Classic, Vegetarian, For One, Kosher and Lunch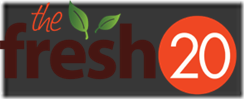 For more Menu Planning inspiration stop by and visit Laura at Organizing Junkie and participate in Menu Plan Monday.
Need help getting started menu planning – Emeals is also great solution. Many meal plans to chose from at a very affordable price.
Happy New Year! Wishing you a year full of love, peace, joy and gratitude.