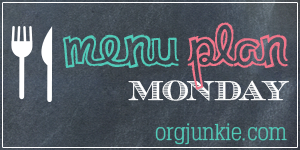 Dec 5th – Dec. 12th, 2015
Saturday, 5th – Turkey Tetrazzini (Grocery Shopping)
Sunday, 6th – Slow Cooker Bacon Mac and Cheese (S/D Dec/Jan 2016 pg 45) with Chicken Sausages (Baking Cookies for Cookie Exchange- Eggnog Thumbprints)
Monday, 7th – (Amy Party at 6:30)Mexican Casserole (Fresh 20 –11/13/15)
Tuesday, 8th – (MCS Christmas Concert??) Shrimp Alfredo Fettuccine (S/D Dec/Jan 2016 pg 24 (bonus Section)
Wednesday, 9th – (FPU) – Soup – Steve Cooks
Thursday, 10th – LEFTOVERS
Friday, 11th – Chicken Quesadilla and Sliced Apples (Fresh 20 –11/13/15)
Saturday, 12th – Szechwan Pork and Veggies (Fresh 20 GF October 9, 2015 )
Future Meal:
(Family Dinner) Prime Rib, Carrots and Baked Potato, Cranberry-Sesame Spinach Salad (pg 54) TOH Sept/Oct 2015
Shake and Bake Chicken Thighs , Roasted Sweet Potatoes with Dijon and Rosemary – TOH Nov 2015 – pg 25, Mac & Cheese TOH Sept/Oct pg 86
Sunday, 6th –(Family Dinner) – Sunday Stuffed Pork Chops -TOH Sept/Oct 2015
Panera Copycat Autumn Soup
Butternut Squash Soup and Bacon and Spinach Grilled Cheese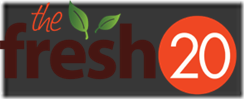 The Fresh 20 is a 5 day meal plan. They offer the following menus: Gluten Free, Dairy Free,
Classic, Vegetarian, For One, Kosher and Lunch
For more Menu Planning inspiration stop by and visit Laura at Organizing Junkie and participate in Menu Plan Monday. Need help getting started menu planning – Emeals is a great solution. Many meal plans to chose from at a very affordable price.
Wishing you all a wonderful week and a Blessed Holiday Season