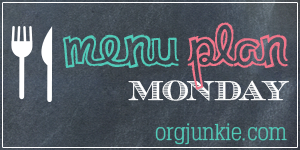 October 26th – November 1st
Sunday, 25th – Chicken Burritos and Sautéed Snap Peas (Fresh 20 GF October 23rd, 2015 ) Roasted Brussels Sprouts
Monday, 26th –Lasagna Roll Ups , Brussels Sprouts Salad (Fresh 20 GF October 9, 2015 ), Garlic Bread
· spaghetti sauce (your choice)
· 1 lb mozzarella cheese
· 15 ounces ricotta cheese
· 1 (16 ounce) bag frozen spinach, rinsed and squeezed out
· 1 egg
· lasagna noodle
cook lasagna noodles about 2-5 min shorter than the time it says (they are easier to handle then) mix all together in a bowl.
Grated mozzarella cheese, ricotta cheese, frozen spinach, and the egg.
Add some Parmesan cheese.
lay out lasagna noodles, spread the cheese mixture.
then add sauce.
roll lasagna noodle, place in a 13 x 9 in pan (this will hold about 12 roll ups) keep doing this until your pan is full.
then spread more sauce and Parmesan cheese on top.
When it is time to bake take out the sauce and the roll ups as many as you need.
Bake 350 oven for 40 min (if thawed) or until cheese is melted
Tuesday, 27th – Honey Spice Chicken and Quinoa(Fresh 20 GF September 25, 2015 )
Wednesday, 28th – Slow Cooker Chili
Makes 6-8 servings
Prep Time: 25 minutes
Cooking Time: 6 hours
1 lb. ground beef or turkey
2 – 15-oz. cans tomato sauce
2 – 15-oz. cans kidney bens or black beans, drained
1 envelope dry chili seasoning
15-oz can of water, or more or less
Brown ground beef or turkey in a non-stick skillet. Drain
Combine all ingredients in the slow cooker.
Cover and cook on Low for 6 hours.
** Fix-It and Forget-It – 5 Ingredient Favorites
Thursday, 29th – Bacon Butternut Quinoa (Fresh 20 GF September 11, 2015 ) Chicken Parmesan (21 Day pg 144)
Friday, 30th – Bean Quesadillas and Garlic Green Beans (Fresh 20 GF October 2, 2015 )
Saturday 31st – Chicken and Rice Soup (Fresh 20 GF September 25, 2015 )
Sunday, November 1st – Szechwan Pork and Veggies (Fresh 20 GF October 9, 2015 ) – Cream Cheese Wontons
Next week: http://crockpotrecipes101.com/blog/2008/07/crockpot-chicken-chow-mein.html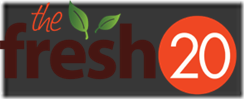 The Fresh 20 is a 5 day meal plan. They offer the following menus: Gluten Free, Dairy Free,
Classic, Vegetarian, For One, Kosher and Lunch
For more Menu Planning inspiration stop by and visit Laura at Organizing Junkie and participate in Menu Plan Monday. Need help getting started menu planning – Emeals is a great solution. Many meal plans to choose from at a very affordable price. In an attempt to eat healthier, I signed up for Fresh 20. Another great website for menu ideas is "Mommy's Kitchen".
Wishing you all a wonderful week!!!
Happy Cooking!!