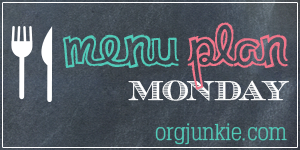 August 29th –September 5th
Hello Friends – Meal planning just became more important for us as school will be staring soon and our commitments increase, including soccer practice numerous nights a week. You might notice that many recipes are carried over from last week. I am finding that by making sure we eat left overs night or two a week, my two week menu really lasts for nearly three weeks! This is a huge money savings and we aren't throwing out leftovers! Win..Win. We call our leftover night "Old Coyan Buffet" which seems to make it special for some reason and looked forward to by the family.
Saturday,29th – Caprese Wraps with Chicken (uses Rotis Chicken)
Sunday, 30th – (Scrimmage 3-5) Grilled Pork Chops – Pesto Pasta with Green Beans (Food and Family pg 26)
Monday, 31st – (soccer practice-6:00) Ground Turkey Noodle Bake (35 minutes) – (Marinate Vegs for Tomorrow)
Tuesday, 1st – (soccer practice 5:45)Salisbury Steak with Gemilli (S&B Blue pg 54) (30 Minutes) Marinated Vegetable Salad (S&B Blue pg 170)
Wednesday, 2nd – (working late) – Make Your Own Sandwich
Thursday, 3rd –(soccer practice – 5:45) Ramen Taco Salad x 2 (pg9 – Food and Family Summer 2015)
Friday, 4th – Turkey Burgers with Jalapeno Cheese Sauce (S&B Blue pg 140) (25 minutes), Beans and Cucumber Salad
Saturday, 5th – Skillet Chicken Lasagna Roll-Ups (uses Rotis Chicken) (pg38 – Food and Family Summer 2015) (50 Minutes) (Brine Chicken Overnight)
Sunday, 6th – Lemon Herb Brined Chicken (pg11), Pasta Salad (box) and Simple Snap Pea Salad (pg9 – Food and Family Summer 2015)
For more Menu Planning inspiration stop by and visit Laura at Organizing Junkie and participate in Menu Plan Monday. Need help getting started menu planning – Emeals is a great solution. Many meal plans to choose from at a very affordable price. We have switched to the 30 Minute Meal plan and find it so easy to plan our menu!
Wishing you all a wonderful week!!!
Happy Cooking!!